Nestled in the heart of Copenhagen, Track Day Engineering TDE specializes in developing performance packages both traditional and greener technologies aimed at vehicles driven by track day enthusiasts.
Our modern development facilities, together with more than 100 years combined experience enables us to bring a product from an idea to prototype manufacturing all done in house, with the development vehicle located in the heart of our 5 axis capable CNC machine shop.
All the products we offer are tested and proven on the race track, with lap times, safety and vehicle reliability in mind. We spend the time it takes to ensure product robustness. TDE and our development vehicles are a regular presence at various track days in Scandinavia and Europe.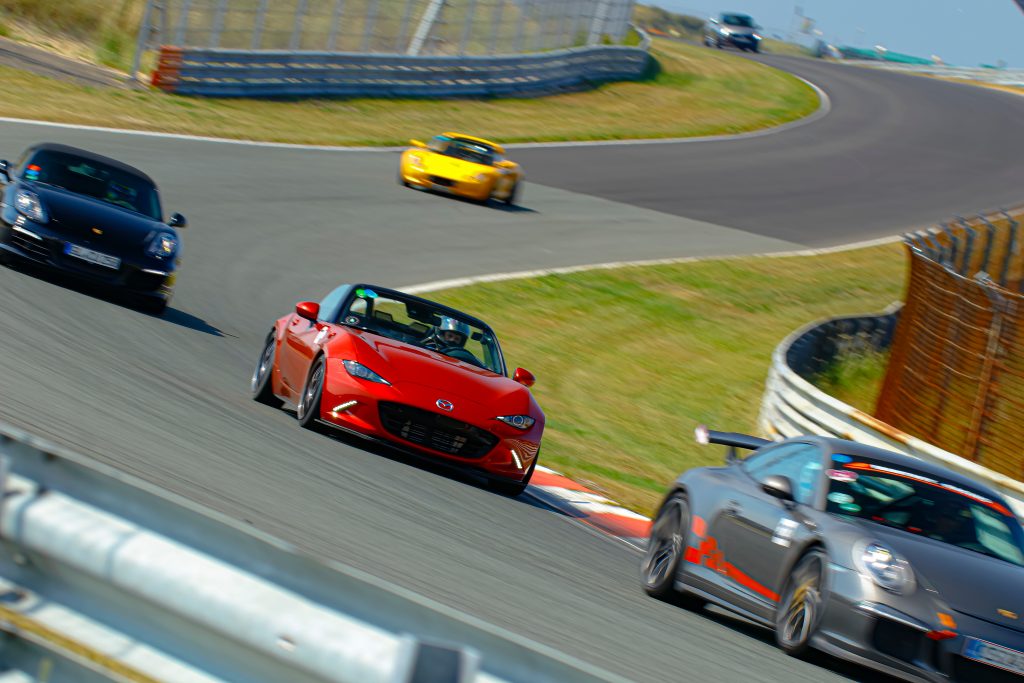 has a degree in automotive mechanical engineering from Technical University of Denmark – DTU 
After finishing the study Anders worked for GM in Copenhagen as reliability and test engineer at the Opel assembly plant. During the study a growing interest for track racing materialized in top positions in saloon racing. Anders developed some unique products for his own cars. The most famous was some of the fastest Minis seen in racing. Especially the Mini-Fords with a hybrid powertrain. Ford engines from 2l BDG F2 to 1300 Push Rod Kentswere placed on top of a special developed Mini gearbox. Very soon the interest from other racers became a business and he started the company Kolstrup Tuning.back in 1971, successfully selling his performance products to other divers, companies and private enthusiasts. One of the first products to market after the Mini-Ford conversions was a stronger drive train for the Mini. After finally getting the design worked out for his Minis he then started designing  for several other cars.
The interest for boosting started with turbocharging and in 1975 he started a company Kolstrup Turbo with the Garrett CTO Geoffrey Kershaw selling reconditioned turbos and turbokit. The development work demanded a rolling road and soon one of the most advanced test labs at that time was established in Copenhagen.
Along with the turboes, Anders designed and developed a 4-valve head for the CVH Ford engine several years before Ford did it. In Germany the leading Opel tuner Dieter Manzel asked Anders to develop a kit for the Vectra/Calibra. Several kits were supplied but one day a very expensive Calibra for a Saudi Sheik went up in flame because of a hot turbo and a leaking fuel hose and Anders started to think how to boost without the hot Turbine. Since the centrifugal compressor is the most efficient type of compressor a pump should be based on this princip. After many challenging years the new compressor Rotrex was born in the mid-nineties and since then the main interest has been supercharging. Anders is a passionate car guy with an obsession for safe and efficient track day cars. He is also a huge racing fan following  F1 and spending the sparse free time as Safety Car driver with his wife Annette at the radio.
is a multi versatile mechanical and electrical developer, with over 10 years experience with EV R&D management & prototyping, combined production optimization, and management. Excellent set of skillful hands, together with experience in CAD/CAM and CNC machining. Adis has successfully homologated several electric vehicles during his career.He is a passionate professional who is capable of bringing a product from idea to production and following through all the necessary stages. Continuous strife for excellence and ready to go the extra mile with constant drive for self education whenever required.
Adis has a soft spot for JDM, especially Nissan.
is a mechanical engineer with a masters degree from the Technical University of Denmark.
His foray into engines and mechanical work started early in his fathers auto workshop where he started working summers at the age of 12.
He is currently employed at a university and conducts groundbreaking research on internal combustion engines, where the main focus is the change to new more environmentally friendly fuels, and the challenges involved in these.
There is no denying that he has a soft spot for small European sports sedans, and his project car is a BMW 2002 from 1970.